Need Support or Development Today?
Get Immediate Support with No Long-Term Commitments
How much is your development time
really costing you

?

It is likely not only costing you more money than it should, but valuable time you could be focusing on your core business.

From our office in Bedford, New Hampshire - You can get immediate access our team of onsite Custom Software Developers, Cloud Architects, SQL Database Administrators, PCI and Security Experts, and Software QA Testers.


Want a
Full Development Team

for less than the cost of one Junior Developer

?

Salary information provided by SimplyHired.com 2019
No Fees to Get Started
No Long-Term Obligiation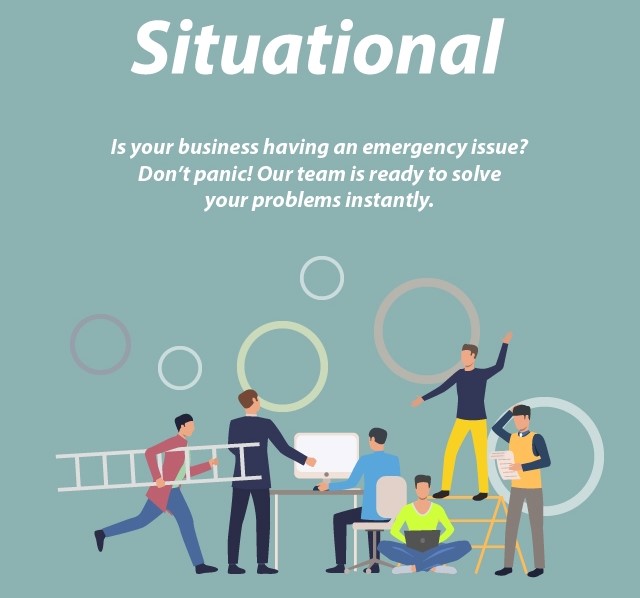 Situational Support
If you manage software projects, soon enough you'll find out that developers leave for new jobs, software bugs show up at the most inopportune time, and software that worked yesterday just stops working today. These can cause serious problems for your business, your customers, and even your team.

When this happens, we'll be here to make sure you are fully supported. If getting an immediate solution is something you need, call us today and see how easy it is to get started!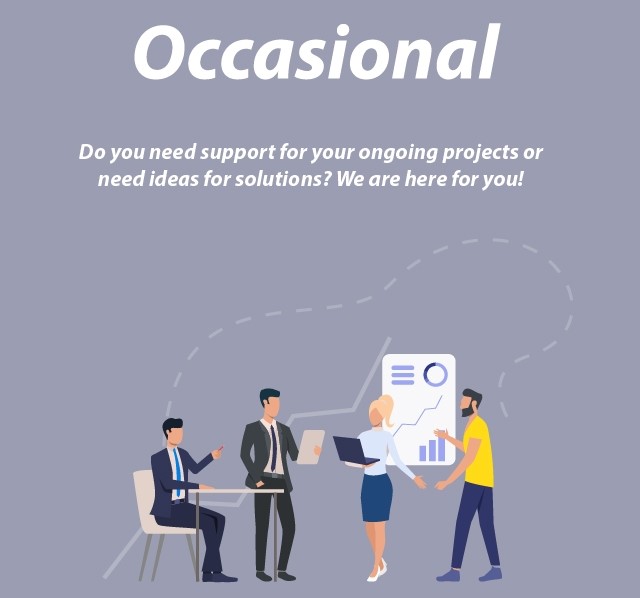 Occasional Support
Not every company, needs or wants a team of software developers on staff, but who can you trust to provide your business technology specialists when you need them? We specialize in providing our on-staff development and cloud experts to our clients so that they have software professionals they can trust.

If your business relies on technology, we can provide the experts you count on. Get in touch with us today, and see how easy it is to get started!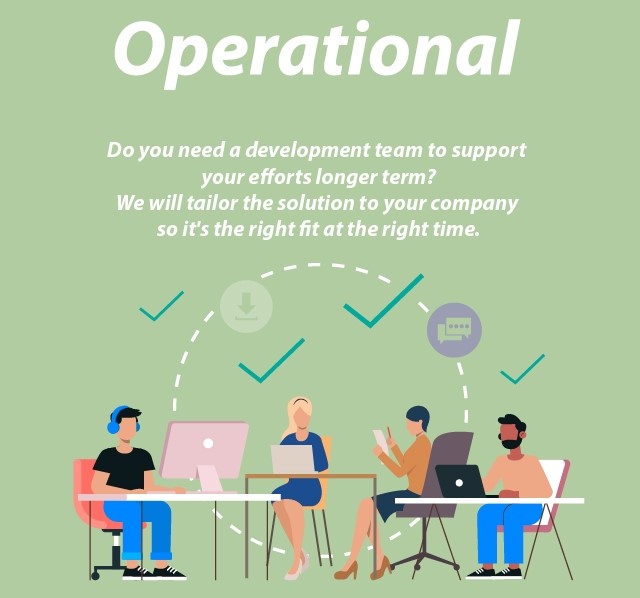 Operational Support
If the idea of using independent consultants or agency resources isn't the solution you want to base your business success on, it's time for a best-in-class solution. We'll help you succeed with a full-service development team that provides professional architecture, development, testing, delivery, and monitoring solutions

If you business is looking to deliver optimal solutions with the highest level of development and support services, reach out today and see how easy it is to get started!
What are clients are saying...
Eric K.

Music/Education Industry

"Our organization was in technological disarray until we found Temple Logic. Their team of highly skilled professionals worked tirelessly to understand the needs of our company and to deliver a product that surpassed all of our expectations. We continue to use Temple Logic for all of our custom software needs because they ensure we receive the products we envision with careful attention to every detail, delivered on time, and on budget.

Our association depends on our software for our business to function and we are deeply appreciative of Temple Logic for helping us meet the needs of our clients."
.NET Development
Has development stalled on your Web or Line of Business .NET application? Do you need skilled .NET developers to help out on your project ASAP? We have local .NET certified developers on staff and ready to help!
Cloud Development and Deployment
As certified Cloud technology partners, we can help your business take full advantage of the increased performance, added security, scalable and reliability found when deploying your site or applications to the cloud.
SQL Server Optimization
Before spending tens of thousands on new hardware because of a sluggish application, talk to us about how we can fine tune the database to significantly improve the user experience and productivity!
Analytics
Our team brings years of analyics experience to help you identify and report on your KPI's, see how interactive dashboards can make it easier to spot trends and have a positive impact on your projects!
Angular
With experience in both AngularJS and Angular2+, we can develop and support your companies applications. We bring years of Angular development and support to ensure your applications are well designed and run optimally.
Azure DevOps Management & Training
We provide support and training to help your team leverage the power of Azure DevOps. Let us help automate your builds, releases, and full application lifecycle management.
Mobile Development
We design and support mobile applications with tools such as AdobeXD and Ionic. This helps ensure your mobile applications are available across multiple devices and deliver the native feel that users are used to.
Quality Assurance Testing
Our detailed testing procedures allow us to give you consistent, quality results and ensure that all your requirements have been met and delivered as promised.